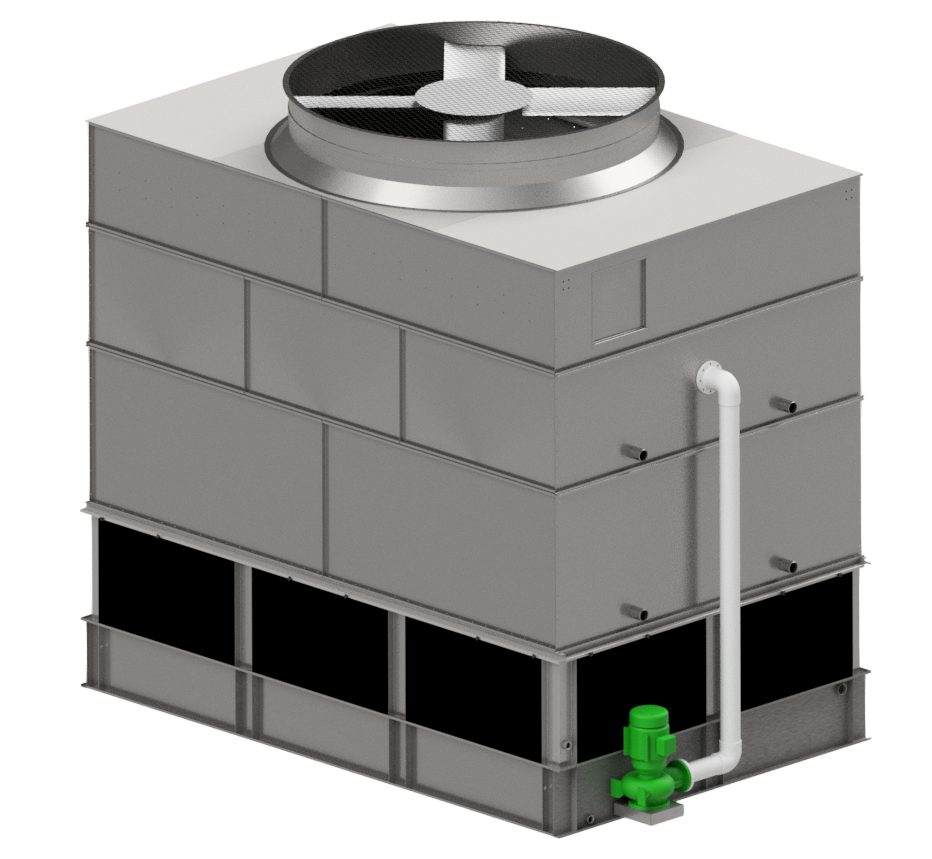 Closed Circuit
Our closed circuit cooling towers are an induced draft, counterflow design, similar in construction to our WSL Series towers. Cooling capacities range from 15 tons to 320 tons per unit.
Also known as evaporative fluid coolers, closed circuit towers provide several benefits over our open towers.
Process fluid is kept clean
Reduced water consumption
Reduced maintenance costs
Greater system longevity
Variety of liquids can be cooled (not just water)
Can accommodate significant reduction in liquid flow rate
Higher liquid temperature tolerance
What sets our towers apart from the competition?
Cost effective
Maintenance friendly, open parts availability
Ease of installation (no sealer tape required, alignment guides)
Large orifice, non-clog, square spray pattern nozzles
Smaller circulating water pumps save on power
Short lead time (typically 18-20 weeks)
Customization (we will work with you to adapt our towers to suit your specific application)
See brochure for more details.

Downloads