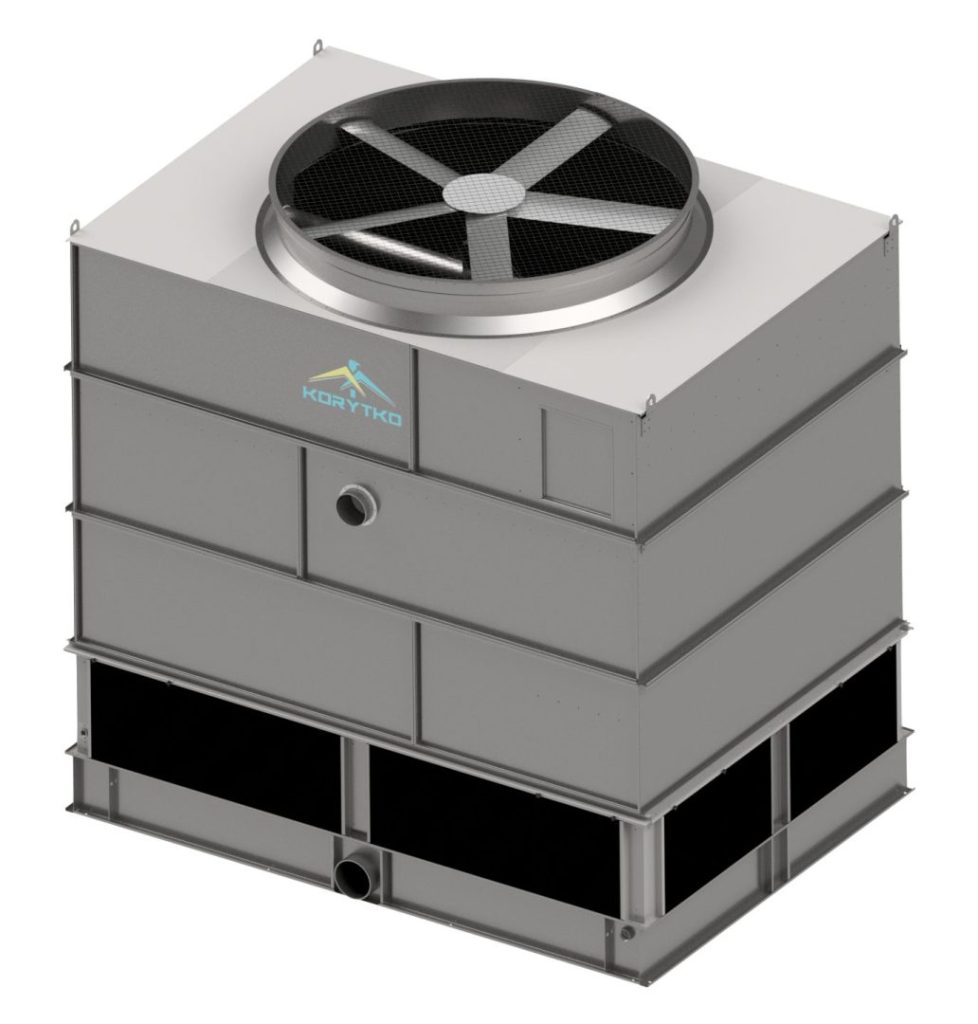 WSL Series
The WSL Series induced draft, counterflow towers have been in production since 2007. Induced draft counterflow towers are ideal for minimizing tower footprint and are less prone to recirculation than other types of towers. Thermal capacities of single cell models ranges from 40 to 593 nominal tons. All single cell counterflow towers meet ASHRAE 90.1 efficiency requirements.
Features
G235 (Z700) galvanized steel casing and basin
Internal structure hot dip galvanized after fabrication
Bolted construction (no self-tapping screws)
Cellular PVC inlet louvers are easily removable for maintenance
High efficiency PVC film fill
High performance PVC drift eliminators limit drift rate to as low as 0.0005% of circulating water flow rate
Square pattern nozzles provide optimal water distribution
Aluminum blade, corrosion resistant, low noise fans
Heavy duty banded v-belt and sheave fan drive system
Motors specifically configured for cooling tower use
Mechanical vibration cutout switch
Options
Stainless steel construction (304 or 316)
Fully welded basin (stainless steel only)
Basin heater system
Sump sweeper
Electronic water level control
Water silencer
Remote sump
Higher temperature rated fill and drift material
Gearbox fan drive system
Direct drive system
Variable Frequency Drive (VFD)
Externally mounted motor
Super low noise fan
Velocity recovery stack
Vibration isolation system
Access platform with ladder and safety cage
Davit arm
See brochure, engineering data and specifications for more details.
Downloads