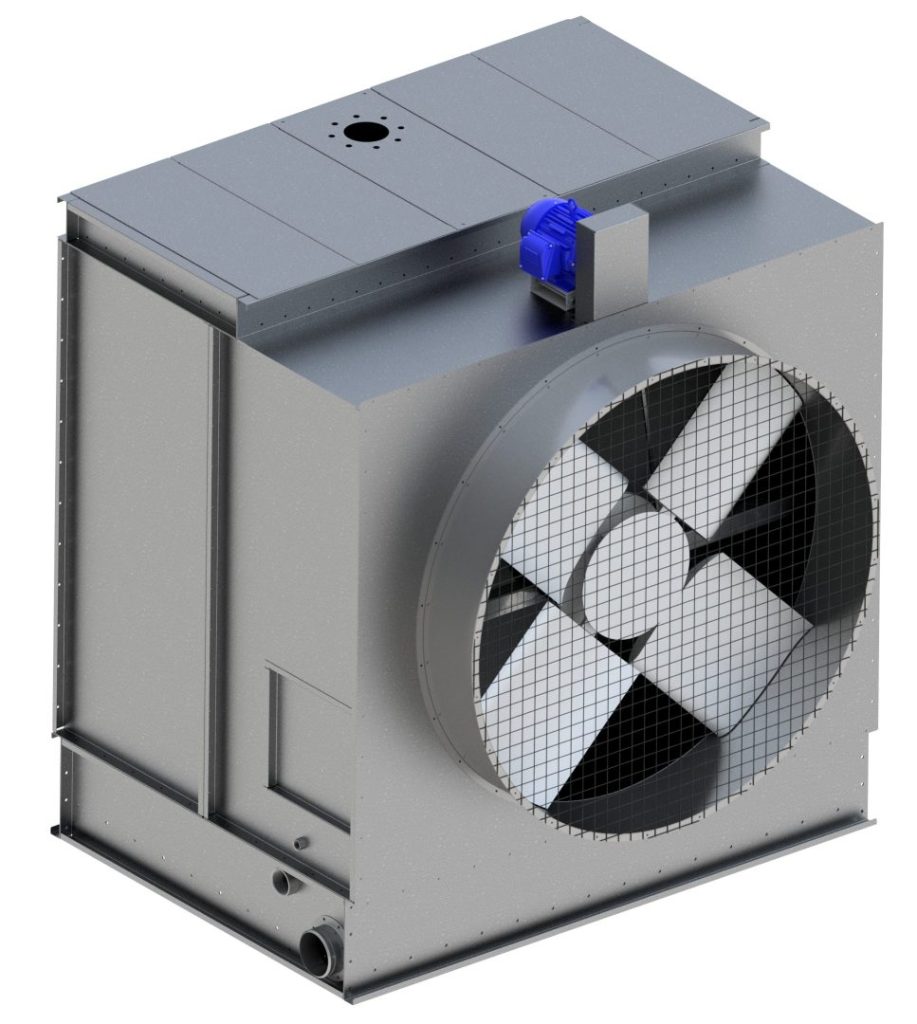 XC Series
The XC Series is our line of compact crossflow towers. The XC Series shares many components and construction features with the XJ Series, but is specifically configured for minimum size. XC Series towers are ideal for applications with width or height restrictions.
Features
G235 (Z720) mill galvanized steel construction
Bolted construction (no self-tapping screws)
Double braked panel flanges
18″ x 18″ access door
Removable hot water basin covers
Clog resistant gravity fed nozzles
High efficiency, block style, PVC film fill
Fill and drift eliminators integrated into fill packs
Aluminum blade, low noise fans
Heavy duty banded v-belt fan drive system
Mechanical vibration cutout switch
Options
Electronic water level control
Cold water basin heater system
Sump sweeper
Centrifugal separator
Remote sump
Stainless steel construction (304 or 316)
Fully welded cold and hot water basins (stainless steel only)
High temperature rated fill and drift material
Anti-microbial fill material
Hot water basin weir dams
Upgraded vibration switch
VFD
Low noise and super low noise fan
Air inlet screens
Vibration isolation system
See brochure and specifications for more details.

Downloads