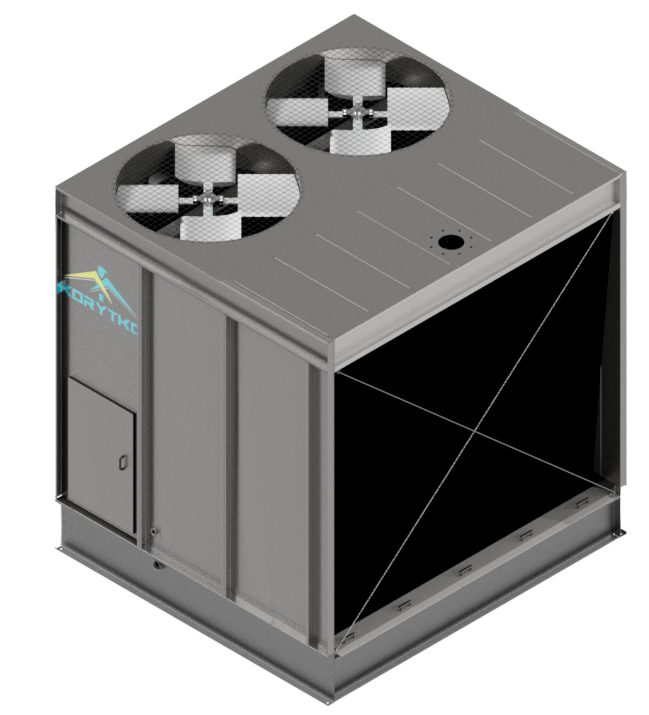 XJ Series Single Flow
Our single inlet crossflow towers are ideal for tight spaces or easily replacing an existing forced draft unit with a more efficient alternative. Single inlet crossflow towers can also be used to reduce recirculation when there is a consistent prevailing wind direction and reduce noise levels on the closed end of the tower. All single inlet crossflow towers meet ASHRAE 90.1 efficiency requirements.
Features
G235 (Z700) galvanized steel construction
Bolted construction (no self-tapping screws)
Internal plenum walkway provides easy access to all maintenance items
Large inward opening access doors
Removable hot water basin covers
Clog resistant gravity fed nozzles
High efficiency PVC film fill
Fill and drift eliminators integrated into fill packs
Aluminum blade, low noise fans
Heavy duty banded v-belt and sheave fan drive system
Motors specifically configured for cooling tower use
Mechanical vibration cutout switch
Options
Stainless steel construction (304 or 316)
Fully welded cold and hot water basins (stainless steel only)
Cold water basin heater system
Electronic water level control
Sump sweeper
High temperature rated fill and drift material (10°F higher than standard)
Weir dams for operation at reduced water flow rates
Gearbox fan drive system
Direct drive system
VFD
Externally mounted motor
Super low noise fan
Velocity recovery stack
Air inlet screens
Access ladder
Roof railing
Vibration isolation system
Davit arm
See brochure, engineering data and specifications for more details.

Downloads